ASTROFEIN AOCS-Components
To be able to control the position of a satellite, it has an AOCS – Attitude and Orbit Control System. First, the position of the spacecraft is recorded with the help of sensors and then the data is evaluated. This results in the necessary control actions, which are implemented by actuators, among other things.
ASTROFEIN has developed, manufactured and tested various space technologies for navigation.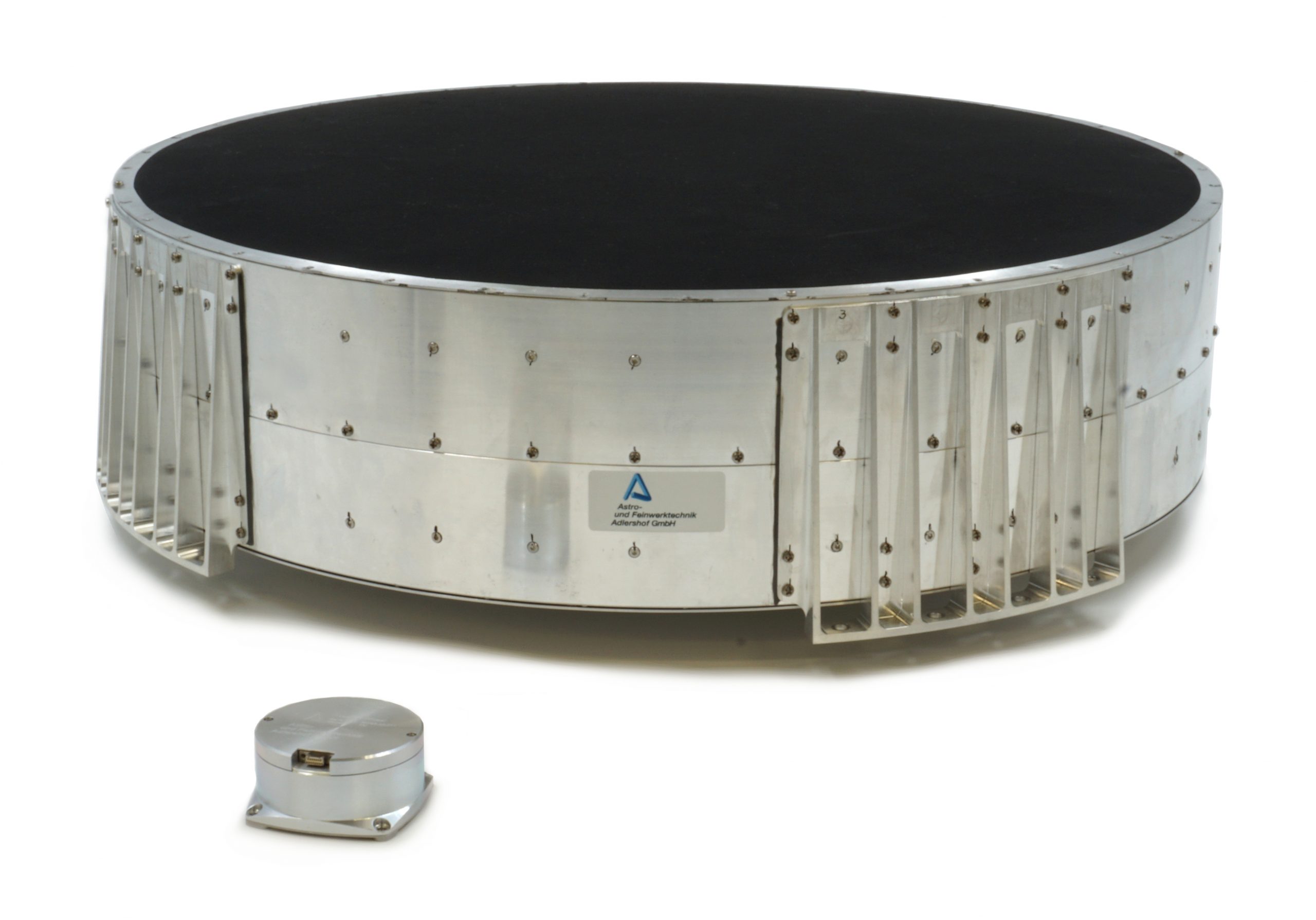 ASTROFEIN Reaction Wheels Family
ASTROFEIN has many years of experience in the development and production of intelligent reaction wheels with the following characteristics:
Digital interface
Internal monitoring and protection mechanisms
Checking the parameters
Model based control
The monitoring and protection mechanisms indicate possible wheel problems at an early stage and react to them automatically. These mechanisms make ASTROFEIN's smart RWs very robust and reliable.
ASTROFEIN Gyro System AGS-1
The AGS-1 is a highly integrated speed sensor with the following features:
Three-axis rotation measurement
Temperature compensated data
compact size, low mass, low power consumption
economical design for small satellites
two operating modes – free-running and triggered
integration of additional accelerometers on request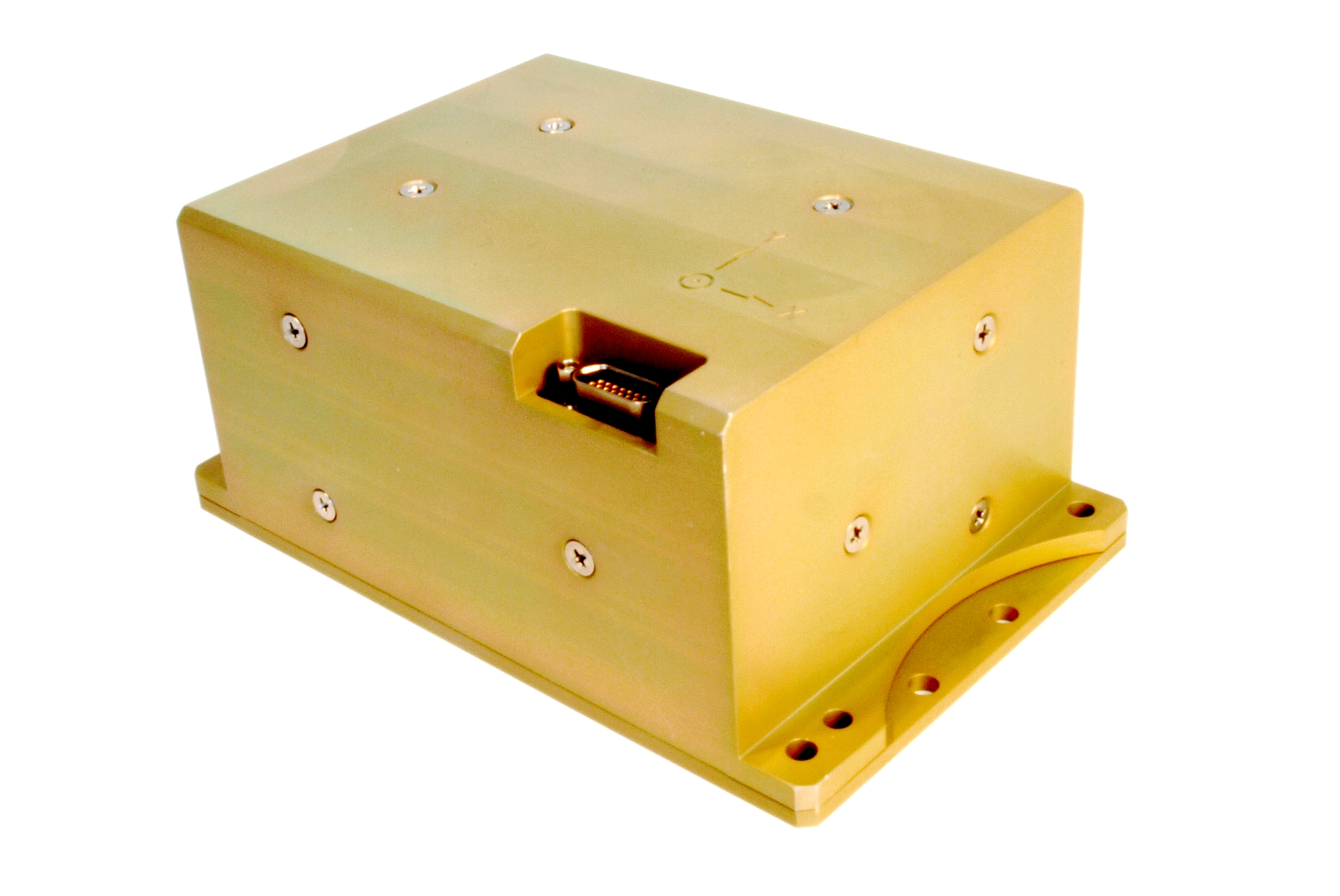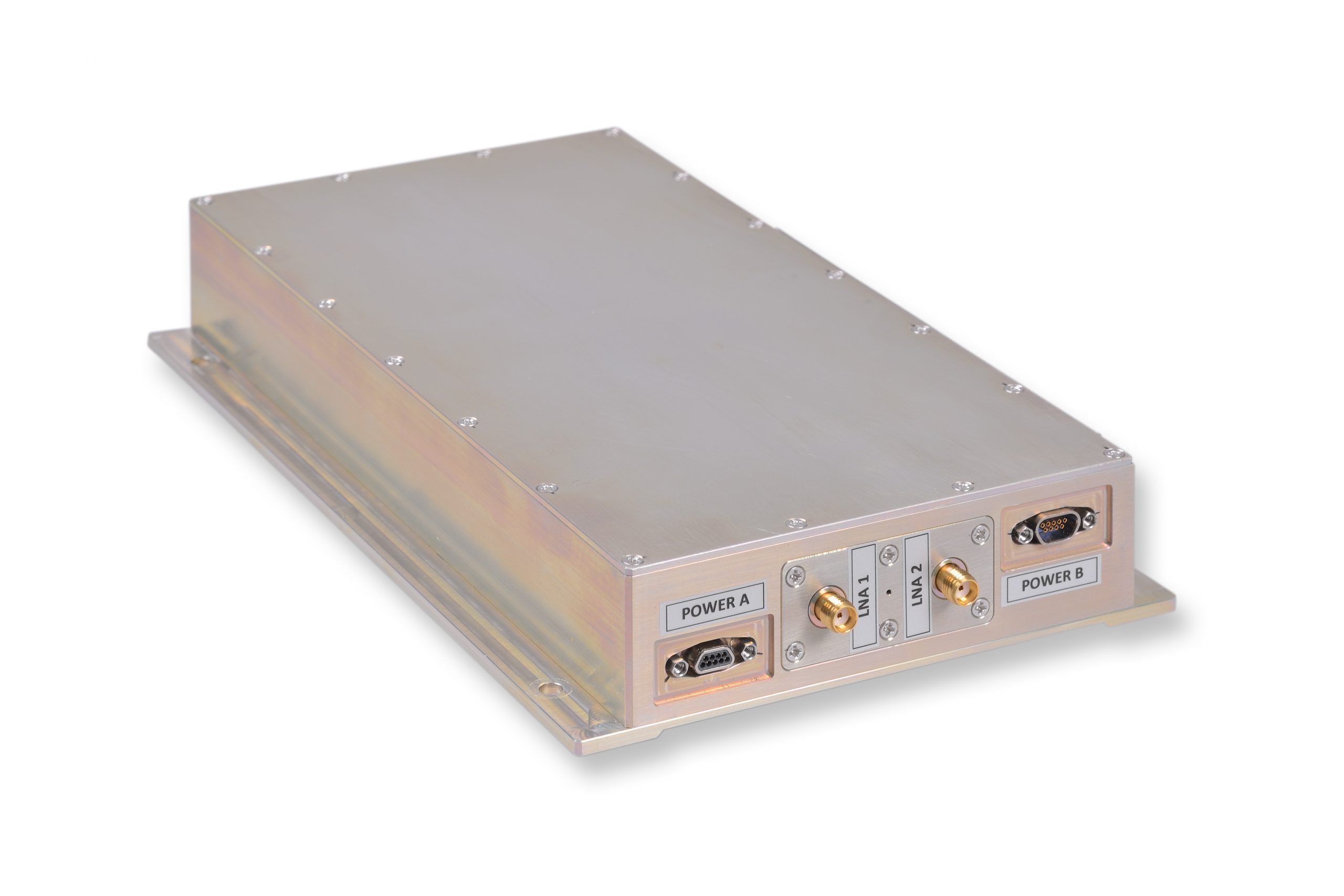 ASTROFEIN GPS receiver unit- ARGO
ARGO-L1GNSS is a redundant COTS based GPS receiver unit tailored for
positioning and timing applications for LEO missions and offers the following:
Configurable dual receiver unit redundancy.
Improved availability through dual, independent, passive reception
Antenna system with passive combination of RF signals
Equipped with voltage and current monitoring
FDIR capability for timely response to system failures
Navigation firmware and tracking channels optimised for LEO missions
Receiver warm start mode for fast time to first position determination
ASTROFEIN ACM Magnetometer
The high-precision ACM magnetometer and was developed in cooperation with Magson GmbH. It offers:
an optimal balance between low mass/size, data quality and power consumption for attitude control of small and larger satellites.
fully Mil / Space qualified electronics
radiation-resistant or radiation-tolerant components
field calculation with fully calibrated data output
two different measurement modes
Firmware upload capability
electronics and sensor, in accordance with the vibration regulations for Ariane, Delta and Soyuz launchers